OUT OF DATE ESTATE PLANS
---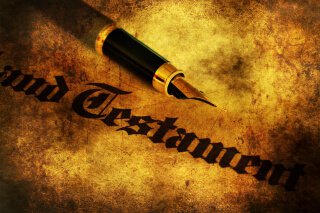 Unless you keep your estate plan updated regularly, then it is likely that your final wishes may not be carried out exactly as you want it to do when you pass away.
Wealthy people do not have a good excuse for not planning for their estates. People who have means need to make sure that after they pass away their heirs can inherit their fortunes in a way which minimizes the amount of taxes to be paid to the federal and state governments.
When that is not done, much of the value of an estate can disappear quickly.
Most successful business people are aware of this. A recent survey found that 9 out of 10 entrepreneurs have at least a will, if not more estate planning documents.
There is another problem, however, that many of those entrepreneurs are overlooking, as Forbes reports in "Most Successful Entrepreneurs Have Out of Date Estate Plans."
The survey found that 85% of the entrepreneurs have estate plans that are more than five years old. This is not always a problem, in that newly acquired property can sometimes be accounted for in old estate plans. Be aware, however, that tax laws often change.
If a significant tax law has changed, the way in which an old estate plan handles an estate can be less than ideal. The plan may no longer do what was intended.
What that means is the estate plans of wealthy people need to be reviewed regularly to make sure those plans still do what was intended.
This is something that should be done with the assistance of estate planning attorneys who can provide advice regarding laws which might have changed.
Reference: Forbes (Oct. 9, 2017) "Most Successful Entrepreneurs Have Out of Date Estate Plans."